Custom Closets for Luxury Hotels
Hospitality Finishes creates and installs premium custom closets for hotels and multifamily properties that want to create a luxurious experience for their guests. With a team of dedicated closet designers and craftsmen, we can transform any space into a functional, beautiful, and elegant freestanding closet.
Unrivaled Attention to Details
From high-quality materials and custom lighting to exquisite finishes like glass or mirrors, every element in our hotel closets is carefully chosen to elevate the look and feel of your space. We are proud to say our luxury closets can be found in guest rooms and dressing rooms of renowned hospitality brands like Hilton, Marriott, and Choice Hotels.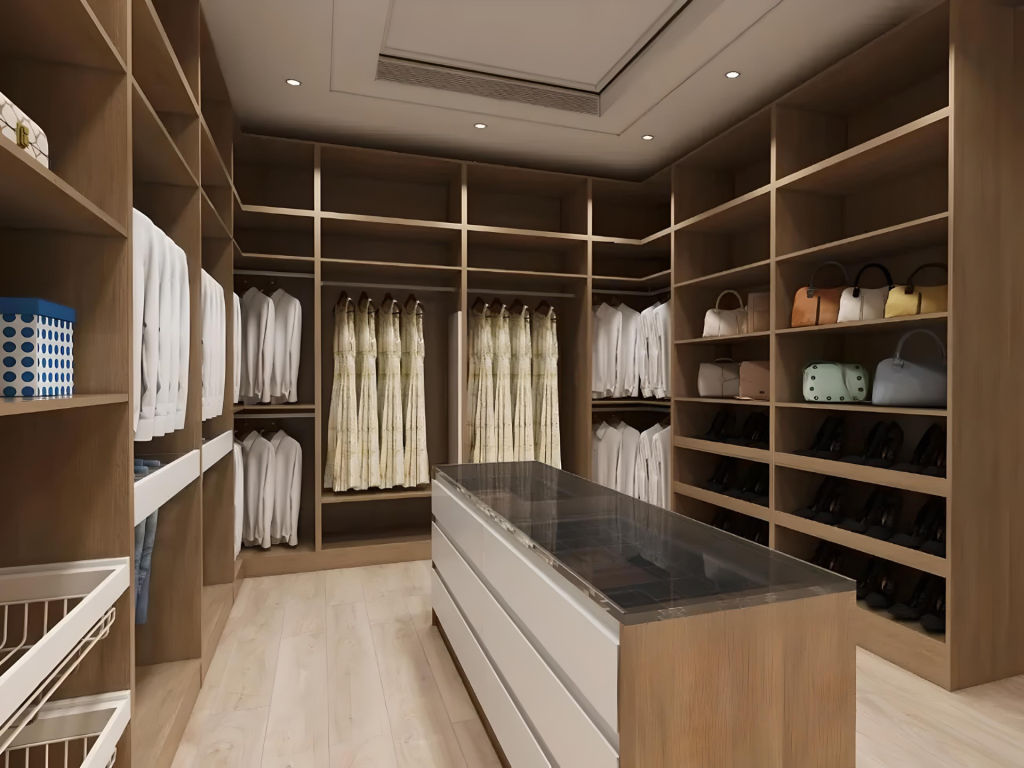 Endless Possibilities for Your Boutique Properties
Choose from our endless array of design options, premium materials, colors, finishes, lighting, and more to create luxurious hotel closets that best suit your property. View our catalog to choose the perfect fit for your brand, or contact us to have beautiful hotel wardrobes built to your specifications.
We are privileged to collaborate with several globally distinguished brands. These partnerships underscore our commitment to delivering the highest standards of service, and they provide us with unique opportunities to glean insights from world-renowned market leaders.