We are the leading supplier of top-quality bathroom vanities for luxury hotels and multifamily properties that want to create the ultimate experience for their guests. With a team of highly skilled craftsmen and designers, we offer hotel vanities made from premium materials and designed to exceed the highest standards and specifications of the hospitality industry.
Wide range of luxury bathroom vanities
Using the latest technology and finest materials, we create vanities in an unlimited number of styles, finishes, sizes, and colors to complete any luxurious bathroom. Our collection includes specified vanities for most well-known hotel brands. We also fabricate custom vanities for boutique hotels and multi-family properties.
Trusted by popular hotel brands
From Marriott, Hilton, and IHG to Choice Hotels and Hyatt, we have collaborated with the most popular brands in the market to deliver stylish, high-end vanity tops and bases at unbeatable prices. Explore our vanities now to choose the perfect piece for your property guestrooms.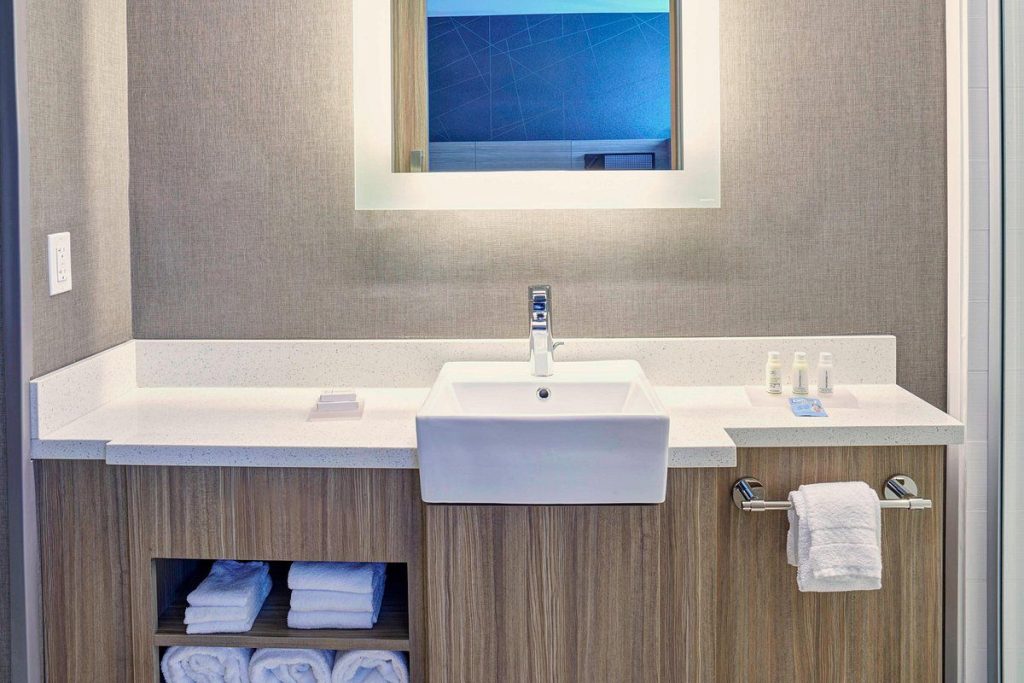 We are privileged to collaborate with several globally distinguished brands. These partnerships underscore our commitment to delivering the highest standards of service, and they provide us with unique opportunities to glean insights from world-renowned market leaders.